August 3, 2015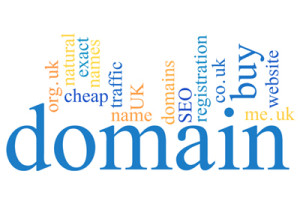 Category
Appointments Package
,
Basic Website
,
Basic Website Package
,
Bidding and Comparison Package
,
Broadcasting Package
,
Classified Package
,
Customer Support Package
,
Directory Package
,
Ecommercial Package
,
Events Package
,
Fundraising Package
,
Game Package
,
Mero Study Package
,
News Package
,
Real Estate Package
,
Resume and Jobs Package
,
SMS Integrated Package
,
Social Package
,
Video Website Package
,
Wiki Package
Domain registration is the process by which a company or individual can secure a website domain, such as www.yoursite.com. Once you have completed domain registration the domain becomes yours for the period of the contract, usually one year. Before registration expires it must be renewed, or the domain reverts back to being available to the general public.
A domain name is the name which you need to have before launching your website to the World Wide Web (www). It's same like you have to register your company before doing business. While choosing and registering your domain name there are lots of points which you need to know like what name will suits your business and will this name which you're going to take is beneficial for you? If you would to take our free suggestion which choosing your business domain name then we will be happy to help you in choosing right business domain name for your organization.
There are lots of companies who are offering cheap domain registration in Nepal, but our suggestion is that please take care while registering your domain name with these providers. Generally people are not aware that there are lots of free features which you will get while registering your domains from the reputed domain name registrar. Also please take care that in the domain name registration process the Domain Registrant Administrative contact has to be your not of your vendor.
Being ICANN accredited registrar, We offer Domain Registration at very low price.
Domain Registration price in NPR (First year):
1. .Com = Rs 800 2. .Org = Rs 620 3. .Net = Rs 800 4. .Co = Rs 870 5. .Info = Rs 270 6. .Biz = Rs 620 7. .Mobi = Rs 620
Please find more details of price details and register domain at www.thakurweb.com.
With Each domain, you also get free following features:
1. Personalized Email (1 gb/1 email)
Forget email addresses made up of strings of numbers! Your ThakurWeb.Com email address is easy to remember because it has your domain name right in it.
2. Hosting with Website Builder
Design a one-page website for you, your family or your business in minutes! Just choose your theme and add your own text, background and contact form — it's that easy! Hosting for your InstantPage site is also included. †
3. "For Sale" Page
Looking to sell your domain name? Let the world know with this pre-built Web page — a few seconds is all it takes.
4. Domain Forwarding and Masking
Direct any domain name you own to your website — anyone who types that domain name into their browser is taken directly to your website.
5. Domain Locking
Domain locking prevents accidental or intentional transfers of domain ownership and stops anyone from redirecting your nameservers.
6. Total DNS Control
Manage your domain nameserver (DNS) records and set your email, FTP, sub-domains and website location — all from one control panel.
7. Change of Registration
Assign your domain name to someone else or change the contacts for your domain online anytime. Requires a fee for domains.
8. Status Alerts
Monitor the status of your domain and get instant alerts if there's been a change.
9. Auto Renew Protection
No need to watch expiration dates to make sure you renew on time! Auto renew keeps your domains, hosting, website builders, and other products in your name and under your control.
Price: $8.88