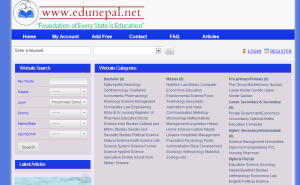 Our speciality is MeroERP Accounting systems for companies which is powerful and system for the entire ERP chain and covers:
Purchase Orders
Goods Receivable Notes
Supplier Invoices/Credit Notes
Payments
Allocations
Accounts Payable
Items and Inventory
Stock
Manufacturing

Sales Orders
Customer Invoices/Credit Notes
Deposits
Allocations
Accounts Receivable
Dimensions
General Ledger with Budget
Languages
Currencies
The web-based MeroERP could be access from any part of the world.
Estimated MeroERP Package price: Rs. 15,000/- per year.